WHIZZ
EUROPA, EDUCATION, DREAMERS, PASSION
PASSION AND
RESEARCH CENTER
If you want to learn more about us, you're in the right place. Read to learn how we managed to grow our business so fast.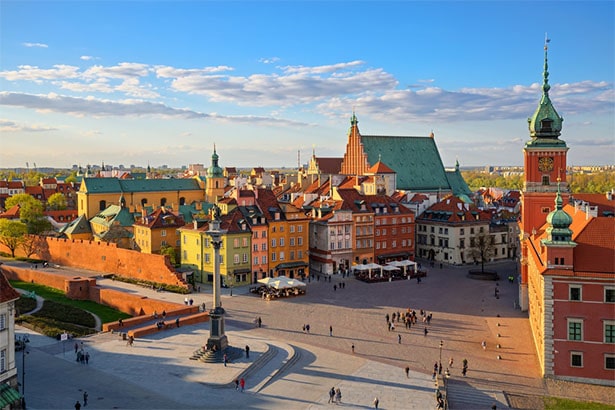 Poland is bordered by the Baltic Sea, Lithuania, and Russia's Kaliningrad Oblast to the north, Belarus and Ukraine to the east, Slovakia and the Czech Republic to the south, and Germany to the west.
The history of human activity on Polish soil spans almost 500,000 years.  However, it was the Western Polans who dominated the region and gave Poland its name.
Germany is a Western European country with a landscape of forests, rivers, mountain ranges and North Sea beaches. It has over 2 millennia of history. Berlin, its capital, is home to art and nightlife scenes, the Brandenburg Gate and many sites relating to WWII. Munich is known for its Oktoberfest and beer halls, including the 16th-century Hofbräuhaus. Frankfurt, with its skyscrapers, houses the European Central Bank.
The United Kingdom, made up of England, Scotland, Wales and Northern Ireland, is an island nation in northwestern Europe. England – birthplace of Shakespeare and The Beatles – is home to the capital, London, a globally influential centre of finance and culture. England is also site of Neolithic Stonehenge, Bath's Roman spa and centuries-old universities at Oxford and Cambridge.

"If you can't find your purpose, find your passion. For your passion will direct you into your purpose"

We are here to support the younger generation who doesn't know where to go in their life. 
But we are doing it with a tool called passion. Everybody knows what is passion. Its the extreme desire to do something.
But we have molded passion into something great and simple so that everyone can use it. Our modules help them find their passion. Our campaigns build passion in them. If they found out what is their passion, we help them get into foreign universities where they can pursue their passion.
WHAT PEOPLE SAY ABOUT US​
Abhishek was a pleasant acquaintance who is quite helpful and passionate about what he does and inculcates the same with people around him. He does provide you with genuine suggestions for your endeavours especially moving abroad. Though young he is knowledgeable about what he does and I am sure he will go places very soon.

Veena Madappa

Very friendly staff thanks to Abhishek and team for helping me get visa on time. Highly recommend team which will make your dream come true. Thanks Whizz Europa 👍👍

Siddharth Somanna

Highly professional with prompt service . helps in all the steps till we reach our dreams is one of the main thing about whizz europa . I can say for sure that they will be assisting the candidate with utmost attention at all times

Chitrangatha kurup

Whizz Europa is not a consultant its family. Whizz Europa helped me to achieve what seemed impossible. Enthusiastic and passionate team which took care of each and every single detail from submitting the documents for my admission to my safe arrival here in the University. I thank Whizz Europa for the effort and time they put for me. Thank you Guys.. This wouldn't have been possible without you.

Gopi Krishnan

I've been working as a relationship manager at a share broking firm in Bangalore for the past 3 yrs when I finally encountered with the Whizz Europa faimily that inspired me to live the dream that I had burried deep. This is a why I recommend Whizz Europa to everyone who has long forgotten where their real passion lies. YOLO! 
I would like to thank the Whizz Europa team that showed me the light and motivated me to pursue my dream career in Tourism.

Jithin Vijay

Visiting Whizz Europa Edu consultants was a tremendous experience. What makes them different from other consultancies is that they don't force their options on you, rather they give importance to the candidates passion and suggest the best university for you. And the overall fee they charge is pretty much low as compared to any other consultancies. So for people who are planning to do overseaes education ,WHIZZ EUROPA would be the best choice ..!!!

Tino Thomas

I came to know about Whizz Europa through my sister ..well I should say you guys are truly professional, lucky to have you guys when I truly need you..will surely recommend to all the people who need your assistance thanks a lot Abhishek bro. wishing you all the success in all your ventures.stay blessed

Arvind S Kumar
Email: info@whizzeuropa.com

Ph: +91 9048533211